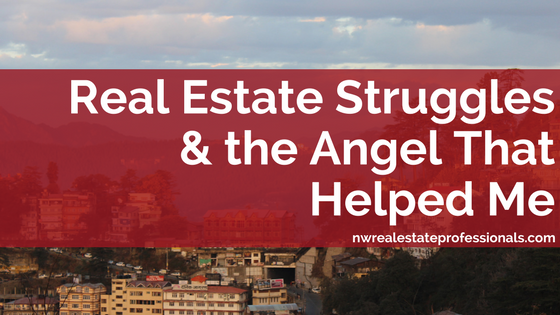 Selling a home is never easy. I used to be a real estate broker, so I know this as well as anyone. People are very fragile and stressed out when selling their house, and I was no exception. I knew it might be a hassle, but I had no idea how hard it really was until I was in the midst of it. I was a basket case, and the whole time Tesha, and her team, helped me through every rough spot. This is my story about my real estate struggles selling my house, and the angel that helped me.
Overseas Start
The whole thing started while I was overseas, in India. I had a renter in my house and I knew their lease was about to expire. I also hadn't particularly enjoyed being a landlord. So, I decided it was time to sell. I still had a couple of months before I would be back in the states, so I figured the sooner I got it listed the better. There was no one else but Tesha that even came to my mind to sell my home. We had worked together on some transactions over the years, and she was always professional and knowledgeable. So, I picked up the phone and gave her a call. She asked all the right questions and within just a few days I signed a listing agreement, via DocuSign, right from my laptop in India.
Offer and Negotiations
Within days we received a very solid offer. The only issue was that the closing was dependent on the buyers selling their own home first. That made me a little nervous, but we accepted it on the grounds that they would remain "bumpable," meaning if we got a better offer with a faster close we could bump the first buyers if there home still hadn't sold. She sent me all the paperwork electronically, and again I signed it all right from the convenience of my hotel room overseas. A few weeks later we received a better offer, so we now had a main buyer and a back-up buyer. I was feeling pretty confident that it was all going to close without any problems.
Home Inspection Problems
My optimistic bubble was quickly burst after the home inspection. Due to the fact that my home had been a rental for some long, there was a good deal of deferred maintenance that needed addressed. What was worse was that there was standing water in the crawlspace and the buyers wanted me to fix that, and a bunch of other things on the report. I could see my slim profits quickly vanishing and got a little panicked.
Repairs
Tesha and her team went right to work helping me gather bids for repairs. I didn't even have to ask her. Also, since I was overseas she met the contractors and let them in. She has great contacts in the industry and was able to get me some fabulous prices on everything from a HVAC maintenance company to a pest company. She even negotiated with them so that they agreed to be paid out of proceeds at closing. That way I wouldn't have to go through the hassle of mailing a check to them from India.
Closing
I finally made it home in time to move everything out of my house before closing. Again, Tesha was helpful, asking me if she could help, if I needed boxes, etc. A couple days before closing she checked in with me to make sure I was still on schedule. She wasn't calling to pressure me, but to just check in and see if I needed anything. She really is an angel. The house sold and I'm so relieved it's all over. It was not easy, but I know that without Tesha, it would have been much more difficult. I can't thank her enough for all of her hard work and outstanding service.