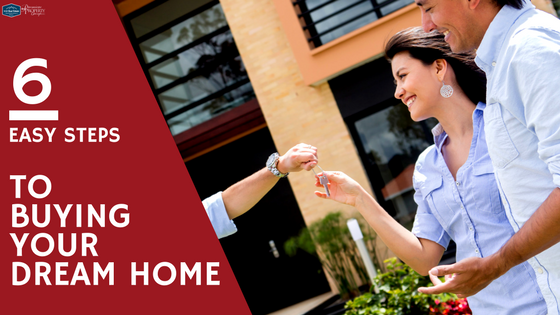 If you are sitting on the fence and thinking about buying a new home, but the whole process seems a bit overwhelming, RELAX... We are here to help! Our team of experienced agents delight in taking a first time home buyer with lots of questions and helping to transform them into a satisfied home owner, confident in the home buying process!
---
In Office Consultation
The first thing we do is sit down with you and get acquainted. We want to learn about you… what you are looking for in a home; what your lifestyle and hobbies are, and how that will relate to a home. Do you need an office, a craft nook, or a fenced yard… do you want a shop or a garden? These are all the types of things we will go over during our initial time together. This is also a great time for you to ask us questions… to address any concerns that you may have.
Loan Prequalification
The next step is to get pre qualified for a home loan, called a mortgage. Your mortgage broker will ask you questions about your employment and household income. They will ask you to provide a number of documents to them including but not limited to recent pay stubs, bank statements and tax returns. A mortgage broker will want to know about your assets and your debts. They will ask your permission to run your credit history as well… The entire pre qualification process goes pretty quickly and you will either be given a price range for you to start looking for your new home, or you may be given some "homework".... Things that need to be addressed in order to move forward.
Search for Homes
This is where the fun begins…. We start to look at the available homes on the market that meet your criteria, and decide which ones you want to tour and look at. Our team makes the necessary appointments, and then we jump in the car and go find the perfect home!
Identifying the Perfect Home
Some people know which home is the perfect one for them the minute they walk in the door for the first time, others may need to go back a time or two before making a decision. There is absolutely no right and wrong way…. everyone goes through the home decision process differently, and our team understands that. We will never pressure you to pick a home quickly.
Making an Offer
Once a buyer identifies a home, we will write up an offer on the home. Our team is educated and familiar with the forms required to do so, and we are happy to explain, in detail, what they mean. We may make recommendations on terms and conditions in your best interest. Sometimes there is additional negotiating and counter offers that take some time as each party responds to one another. It is all part of making an offer, and our team of agents will walk beside you every step of the way, explaining all of your options.
Accepted Offer
Once we have an accepted offer we are off and running. We are under timelines now to get the earnest money deposited, financing under way, and to have any recommended home inspection completed…. often there is additional negotiating that may need to happen with the results obtained. Your lender will have an appraiser come out and validate the price they are loaning on the home. After all contingencies are satisfied, you will move forward to your desired goal… to have the home transfer into your name, and be a new homeowner. That is our favorite part…. We LOVE happy homeowners!